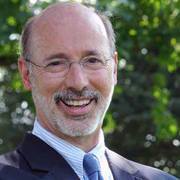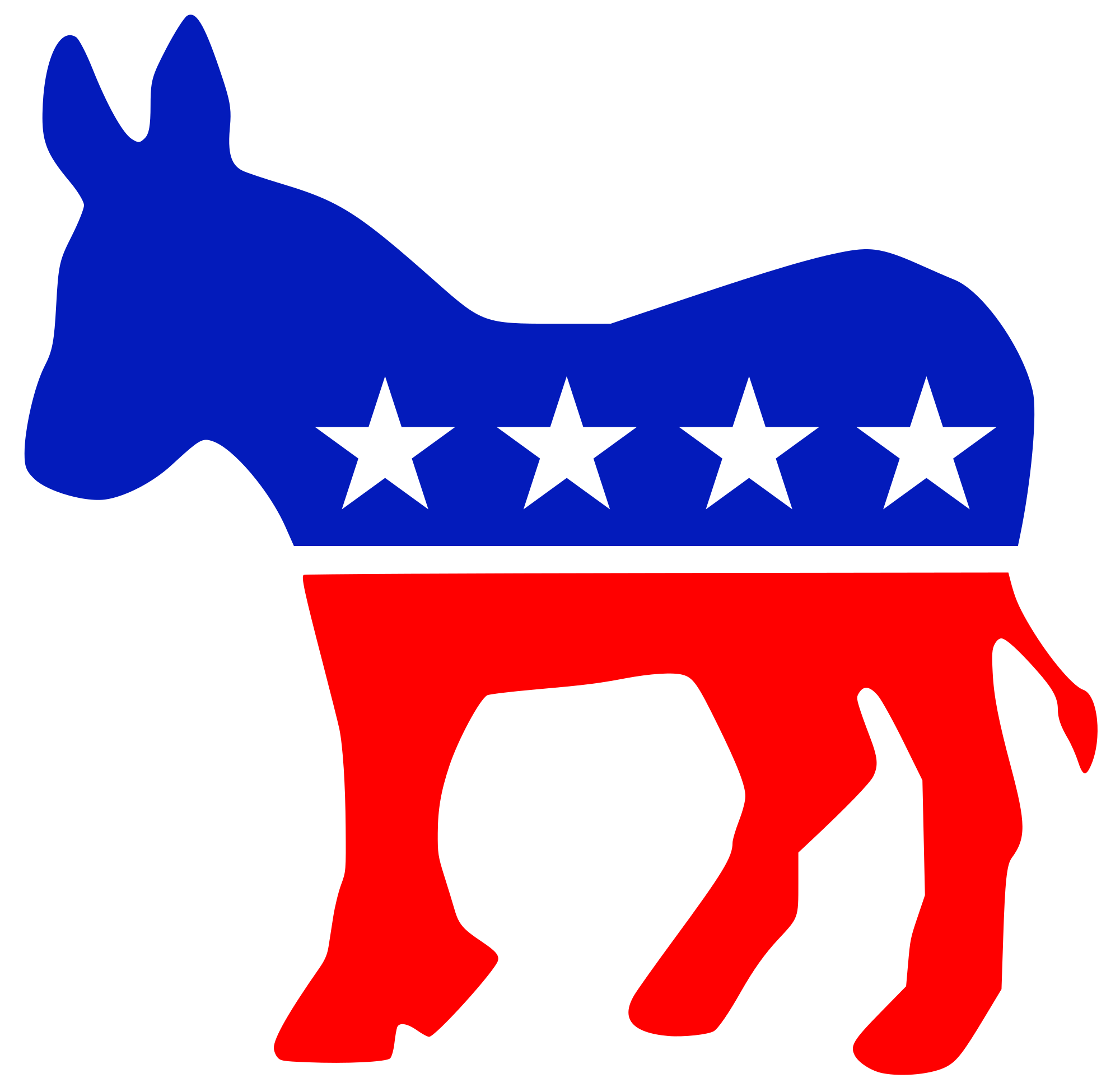 Tom Wolf
Party: Democrat
Office: Governor
Candidate Bio
Tom grew up in Mt. Wolf, a small south central Pennsylvania town where he still lives in the house he was brought home to from the hospital. Tom graduated from Dartmouth College (BA), the University of London (MA) and M.I.T. (PhD). During his studies, Tom joined the Peace Corps where he worked on agricultural and irrigation projects for two years in a small rural village in India.
* All bios derived from candidates' websites.
Links
Quiz Results
How the candidate answered on the issues
Should businesses have the right to deny services based on the customer's sexual orientation/gender identity?
State / National
Additional Comments: Businesses should not have the right to deny services based on a customer's sexual orientation or gender identity. Pennsylvania remains one of the only states in the country that does not protect the LGBTQ community from discrimination. From my first days in office, I've urged the General Assembly to pass the PA Fairness Act. This act would add protections for lesbian, gay, bisexual and transgender people to existing bans on discrimination in employment, housing and public accommodation.
How should drug addiction - such as heroin addiction - be treated?
State / National
Additional Comments: Substance use disorder is a disease and should be treated as such. The heroin and opioid epidemic is a public health crisis, and I am committed to using every resource at my disposal to help those suffering from substance use disorders find treatment, to save more lives, and to improve response coordination. Earlier this year, I declared the heroin and opioid epidemic a statewide disaster emergency. This declaration, among many things, has enhanced coordination and data collection to bolster both state and local response through the establishment of an Opioid Command Center and expanded access to the Prescription Drug Monitoring Program. I've issued a standing order for the overdose-reversing antidote naloxone and ensured that law enforcement, first responders, and schools are equipped with naloxone, which has reversed nearly 5000 overdoses since 2014. I oversaw the implementation of 45 Centers of Excellence, which in their first year of implementation have provided treatment to over 11,000 individuals suffering from opioid use disorder. I also expanded Medicaid which gave over 720,000 Pennsylvanians health care, including over 120,000 individuals with a substance use disorder. The type of treatment patients receive should be determined by a health care practitioner, but my goal as governor is to ensure that treatment is available. Medication Assisted Treatment has proven to be an effective method for treating opioid use disorder as part of a comprehensive treatment plan. I have expanded access to MATs for uninsured, underinsured, and privately insured patients who are suffering from addiction by establishing the Pennsylvania Coordinated Medication-Assisted Treatment (PacMAT) program and our Centers of Excellence. I also recently ended policies that delay access to MATs for opioid use disorder.
Should regulations be created to limit how prescription painkillers are prescribed?
State / National
Candidate did not answer this question.
What is your view on Climate Change?
State / National
Additional Comments: I believe that the science of climate change and global warming is settled and that Pennsylvania, as a major energy provider, must continue to reduce pollution through market decisions in the power sector, increased reliance on clean energy and improved energy efficiency, and improved oversight of emissions of potent greenhouse gases such as methane. This challenge requires that we put aside partisanship and look for innovative solutions that reduce Pennsylvania's carbon emissions- while creating new, good-paying jobs- by promoting a cleaner energy mix including wind, nuclear, solar, energy efficiency, natural gas and clean coal. During my time in office, Pennsylvania has started to see some good signs: we have decreased Pennsylvania's carbon emissions by 30% over the past decade, but we know there is more work to do. My administration is actively working to increase energy produced from clean sources, to support energy efficiency gains wherever we can, and to implement new rules which will reduce methane emissions from natural gas infrastructure.
Do you support net neutrality?
State / National
Additional Comments: We must protect Net Neutrality. Keeping the internet free and open for all is essential to maintaining a healthy democracy.
Regarding gun laws, what generally do you support from the choices below?
State / National
Candidate did not select one of the provided choices for this question.
Additional Comments: It is well past time to stop tiptoeing around the issue of gun safety and take decisive action so we can keep people, especially our children, protected. The federal government needs to ban weapons of war, like AR-15s, close loopholes in background check systems, and stop people on the no-fly list from obtaining firearms. At the state level, we need to stop domestic abusers from having or obtaining guns, close background check loopholes, ban bump stocks, and give schools the resources they need to hire trained security guards. I recently launched a school safety task force to ensure we are doing everything we can to make sure that our schools are safe place for our children to learn. Harrisburg can help schools be safer by providing them with the resources they need to hire trained security guards and school counselors.
Should we be more or less involved in helping to manage international affairs?
State / National
Candidate did not select one of the provided choices for this question.
Additional Comments: Not applicable
How should Pennsylvania regulate marijuana?
State
Candidate did not select one of the provided choices for this question.
Additional Comments: In 2016, I signed off on a bipartisan bill to legalize marijuana in Pennsylvania. This program ensures that patients with serious medical conditions can finally find relief from their symptoms through medical marijuana. My administration is in the process of opening dispensaries across the commonwealth. We have approved eight grower/processors to begin operations and we have over 10,000 patients and over 1,000 certified physicians registered to participate. I look forward to continuing to see all of the positive benefits this program will have for the people of Pennsylvania. I support decriminalizing small amounts of marijuana because we should not focus on incarcerating people for possession of small amounts of marijuana. At this time, I do not support the legalization of marijuana. I want to learn from the experience of other states that have full legalization and I welcome discussion on this issue with the legislature.
Should the drawing of district lines be done by an independent system instead of state legislators?
State
Additional Comments: We must eliminate partisan politics from the legislative redistricting process. That is why I've called for legislation to end gerrymandering by establishing an independent, bipartisan commission to create future electoral maps. I have also supported efforts to amend the Pennsylvania Constitution to create a fair redistricting system in the commonwealth. I have been at the forefront of the battle to secure a fair congressional map for Pennsylvania. I supported the Pennsylvania Supreme Court's ruling that Pennsylvania's congressional map, which was drawn by Republicans in 2011, was unconstitutionally gerrymandered. I then rejected an equally gerrymandered map that was presented to me by Republican legislative leaders, which ultimately led to the state Supreme Court drawing its own, fair maps. This is a huge victory for democracy in Pennsylvania, and we must have continued voting reform to ensure fair and free elections for all.
How should the general assembly balance the state budget?
State
Candidate did not select one of the provided choices for this question.
Additional Comments: My 2018-2019 budget proposal includes calls for major investments in workforce development and skills training, education, child care assistance, services for those with autism and intellectual abilities, home and community-based care for seniors, and fighting the opioid crisis. I've also asked the General Assembly to pass a modest, commonsense severance tax so that all Pennsylvanians can benefit from the prosperity of the resources under our feet. It's time that the oil and gas behemoths pay their fair share to the people of Pennsylvania. With a severance tax, the state will be able to fully fund its obligations. In this year's budget, I am continuing to fight to change Harrisburg by prioritizing issues important to Pennsylvania families After fully restoring the massive education cuts made in the previous administration, I am proposing to invest an additional $185 million dollars in public education. This budget also includes a first-of-its-kind $50 million strategic investment in job training and workforce development so students and workers gain the 21st century skills to get good jobs that employers demand. I am also continuing to push for a severance tax to make oil and gas drillers pay their fair share. Pennsylvania is the only major gas producing state that does not impose a severance tax on oil and gas. As part of my recently introduced "Citizens First" ethics reform plan, I've called for "No Budget, No Pay" legislation. This means that if a complete budget is not passed on time, legislators, their top staff, the governor, and top officials in the executive branch will stop receiving pay until it is passed. This plan will decrease the influence of special interests in Harrisburg who have crippled the budget process in recent years.
Should the minimum wage be raised?
State / National
Additional Comments: From the moment I took office, I have called for an increase in the minimum wage. My 2018-2019 budget proposal calls for an increase to $12 an hour from the current $7.25. This increase will put more money in the pockets of hardworking Pennsylvanians and would save an estimated $100 million in social and human services costs. In 2016, I signed an executive order to raise the minimum wage to $10.15 an hour for all employees under my jurisdiction and for employees of organizations that negotiate state contracts or that lease property to the commonwealth. I also recently announced a proposal to modernize Pennsylvania's outdated overtime rules, which will increase the pay of nearly half-a-million people and ensure that they are compensated fairly for their hard work. I will continue to fight for modernizations such as these to ensure that all Pennsylvanians are compensated fairly for their hard work.
Back to Candidates